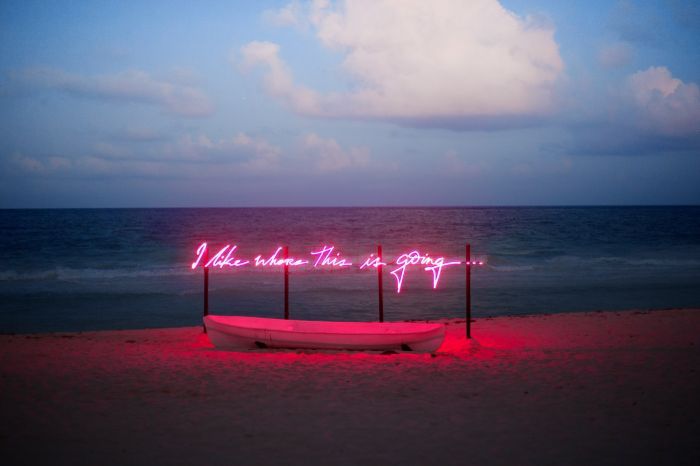 Olivia Steele
Visual artist Olivia Steele imparts tongue-in-cheek words of wit, wisdom, and empowerment – "This Is Just The Beginning" and "Stay Present" – through her handwritten and elegantly cursive candy-colored neon light installations.
An Art Basel Miami and Mexico City Art Week veteran, Steele's originals are sought by collectors worldwide. Provocative pieces "Wish You Were Here" and "All I Ever Wanted Was Everything" share space with art world heavy hitters (including Andy Warhol, Damien Hirst, and Jean-Michael Basquiat) at the Palms Casino Resort's blue-chip collection in Las Vegas.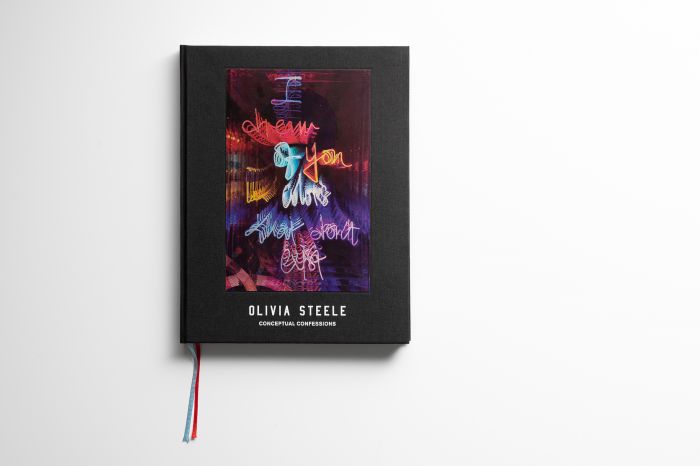 Olivia Steele
In addition to exhibiting in galleries across Europe, North America, and beyond, the Nashville, Tennessee native is also regular at lauded global art festivals, including Burning Man, California's Bombay Beach Biennale, and Mexico's Art with Me Tulum, and Mezcal Amarás – a one-night, word-of-mouth only gathering in the agave fields of Oaxaca. Currently dividing her time between Mexico City and her beloved studio in Berlin, Steele recently launched her new limited-edition monograph, Conceptual Confessions. 
CONCEPTUAL CONFESSIONS
A decade's worth of multidisciplinary artwork, including neons, signs, and sculptures, is celebrated throughout the 160-page book, which invites readers into Olivia Steele's world as she shares her artistic approach and philosophies behind the captivating site-specific installations that she creates and installs across the globe, from Mumbai to Beirut.
Olivia Steele
The handsome collector's edition tome features an embossed linen cover graced by a lenticular print of Steele's signature "Third Eye Activation Portal," making it a work of art in itself. Limited to 500 editions, Conceptual Confessions is available at select galleries and retailers, including online at Steele The Show. The boutique also carries a selection of wearable art featuring Steele's work – from fine jewelry and scarves to custom-order toquilla straw Panama hats by Küerno with her Public Displays of Awareness detailing "Love Yourself" and "Control Yourself" – along with limited edition prints and even a "Future Memories" Miami Beach EDITION bowling ball.
"I believe that great art is not created with the ambition to make its mark, but with the desire to establish a change, even small, with every person who will come in contact with it…" – Olivia Steele
Olivia Steele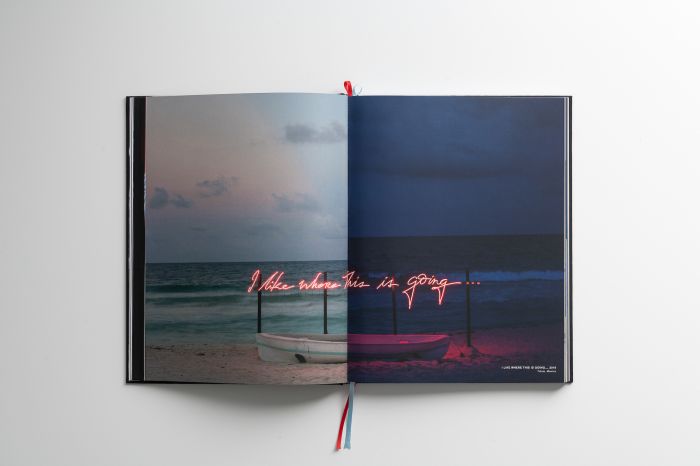 Olivia Steele
Olivia Steele